Today is a fucking heavy day for Democracy in the state of Wisconsin.
My friends and neighbors are, through no fault of their own, having to brave possible exposure to a virus that we know KILLS and is currently overwhelming our healthcare system in order to merely exercise their right to vote.
I'm not speaking metaphorically here. One of my nearest and dearest friends, Amy Sherman-Kortbein, despite my pleading, is currently working the polls. For her small city of almost 20k people, they have only ONE polling place because of lack of people to staff it.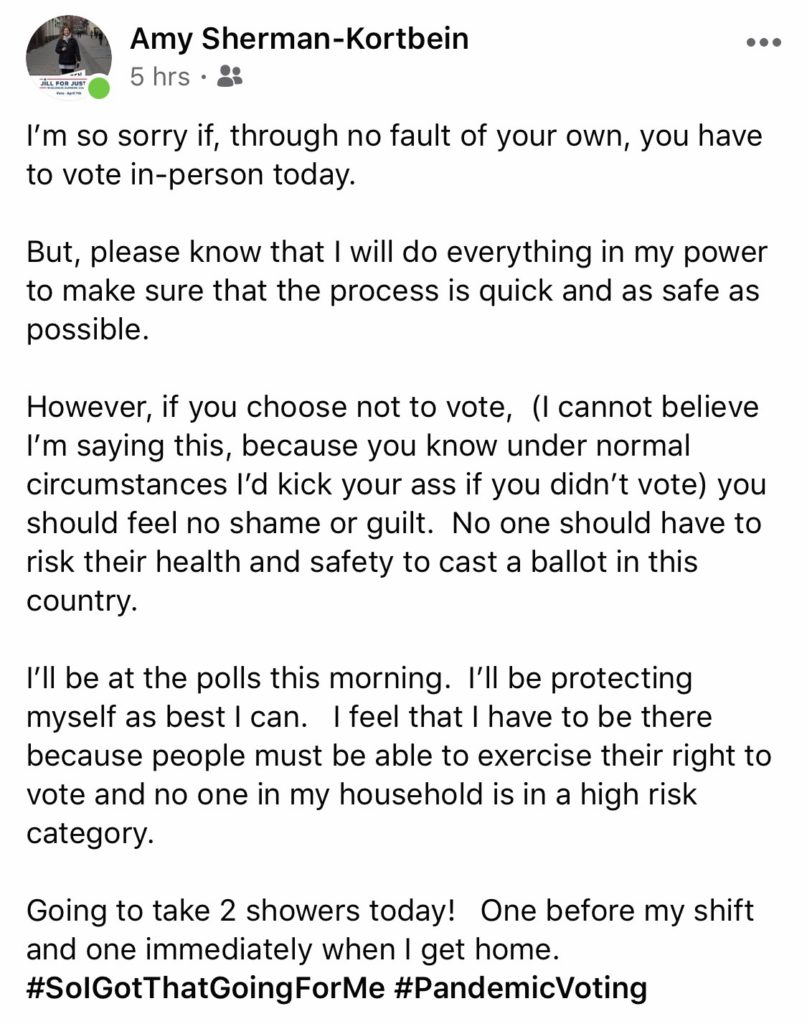 Friend Juliet Steitzer is working the polls. My kids' beloved Hebrew tutor is working the polls.
My friends Jeff Spitzer-Resnick and Colleen Schulz are opening absentee ballots. 
Many folks I know requested absentee ballots that never came. Last night, within a matter of hours, the SCOTUS told them that they had no right to an extended timeline to get the ballot and return it. Now they have to show up in person.
The picture below is from the city of Milwaukee, which usually has over 180 polling places. Today they have only five.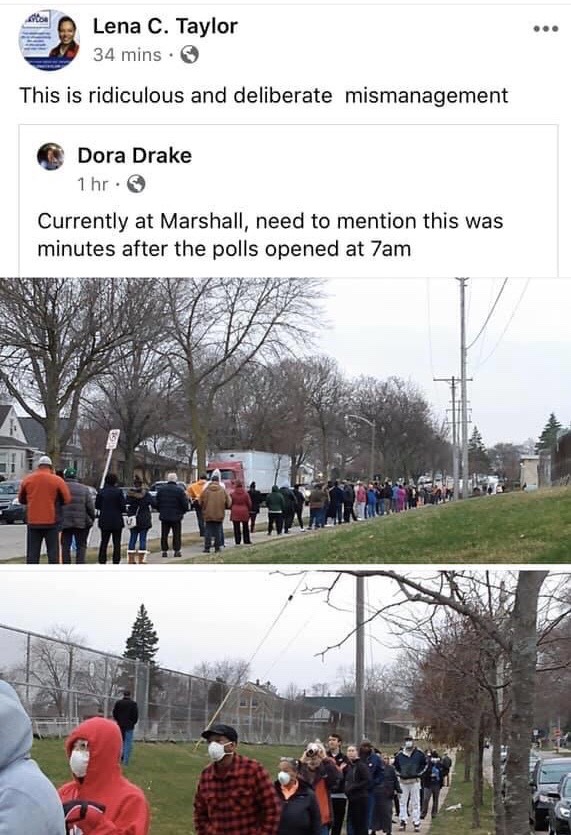 And lest one think that these polling places are following all precautions, the answer would be a big fat nope. According to Juliet Steitzer, "The older poll workers here in the Town of Oconomowoc think all of this is ridiculous.They do not believe Covid-19 is a big deal because (1) the flu kills more people and (2) they know someone who had it and they were fine. I mean, their kidneys shut down for a few days, and they still have pneumonia, but you know… They're fine… and as the day wears on, they are no longer wearing masks, chatting excitedly, touching IDs and basically breaking protocols."
Why is this happening in Wisconsin of all places? What happened to 'midwest nice'?
For those who don't remember, Wisconsin has been the testing ground for the GOP's worst impulses in the past ten years. Everything you saw here first you see them implementing elsewhere. 
You may wonder why so many Wisconsinites are so politically active on the local and national scale. It's because we have been radicalized.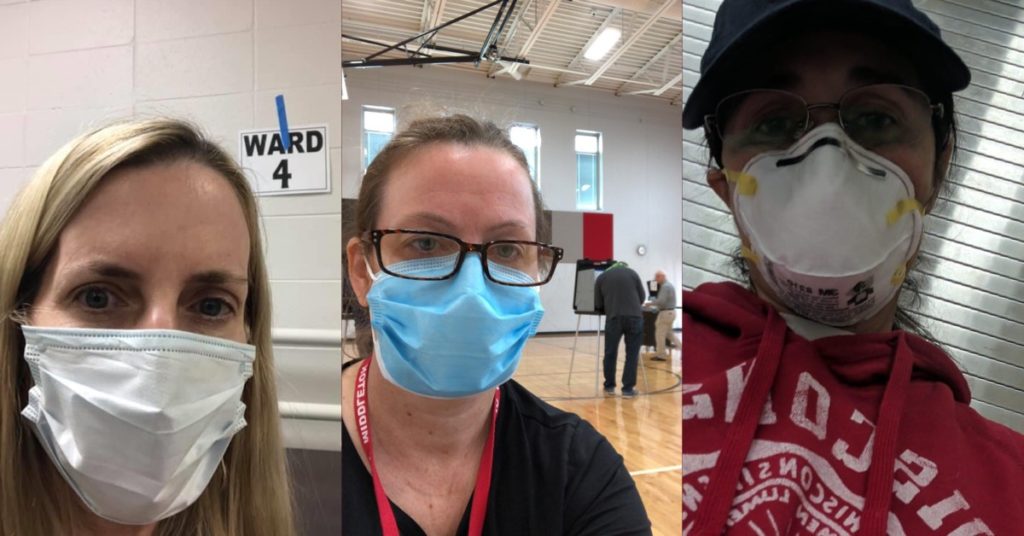 Make no mistake: the pandemic isn't the war. The fight for democracy is the war. The pandemic is just one weapon.
Thank your Wisconsinite today. We are not fucking ok. But we haven't been ok for a long time and we know how to lose and stand the fuck back up again. 
But also listen to us.
We know where this [waves hands around wildly] is headed. 
Prepare yourselves.
Voter suppression is the end of Democracy. We must fight it with EVERYTHING WE HAVE because it literally and figuratively may kill us. 
This is your charge going forward to November.
IT IS AS SIMPLE AND DIRE AS THAT.
***